SWAGGER:How one presents him or her self to the world; A person's style- the way they walk, talk, dress. Though i'm not a ghetto, i just love the word SWAG. An urban linggo for style. D'swagger is just another FASHION blog sharing to you my own captured moments, DIY stuffs and ideas, and the latest fashion and style tips and updates from your known designers. Let's get swaggin'!
Wednesday, October 5, 2011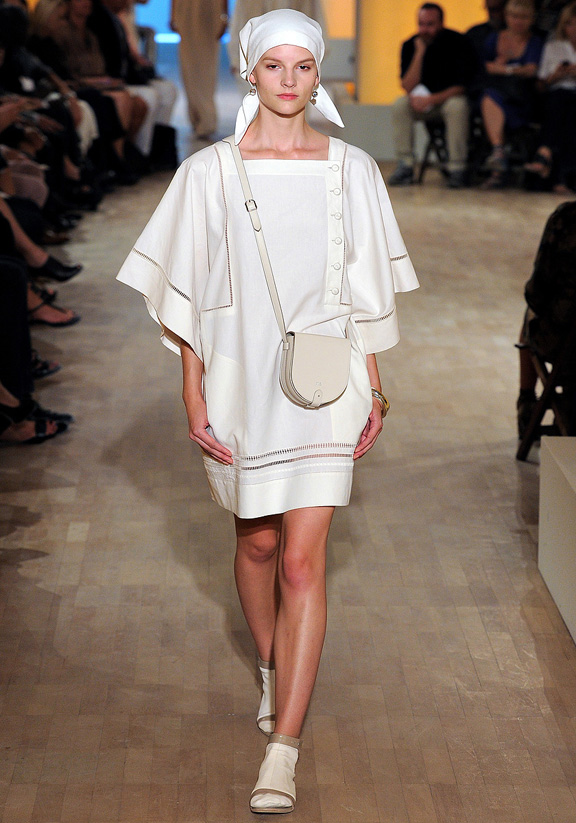 I could imagine that Hermès, being pissed off with LVMH for the story about the shares, might try and sneakily do something to piss them off. And if that thing is to do a Céline-like collection better than Céline, well then, they have succeeded. The minimal silhouettes, genius leather pieces, and beautiful simplicity are to be expected on a Céline catwalk, but come as a slight surprise at Hermès. But who cares. For the most part it looks great, and to be honest, we are much more concerned with their bags and scarves anyway.